About us
An innovative technology and research-based organization
Vrovwen Biologics Pvt. Ltd. is the well-known ISO 9001:2015 certified Pharmaceutical Company in PANCHKULA (HARYANA). We are a leading manufacturer and exporter of Pharmaceuticals and Ayurvedic Formulations.
Here, you will discover an outstanding blend of sciences, knowledge, and a strong drive to address healthcare challenges by providing superior medications and services. We offer PCD Pharma Franchise and Third-Party/Contract Manufacturing Services to the healthcare industry, bringing a diverse range of Ayurvedic and pharmaceutical products that cover all major therapeutic segments. We have our own business divisions, Lifestyle Ayurveda and Meru Pharmaceuticals, which provide quality and innovation in the form of high-quality, effective treatments for all acute and chronic disorders. Through our varied and innovative range of formulations, we have a profound impact on our patients' lives. We are determined to address the most difficult challenges in the pharmaceutical industry.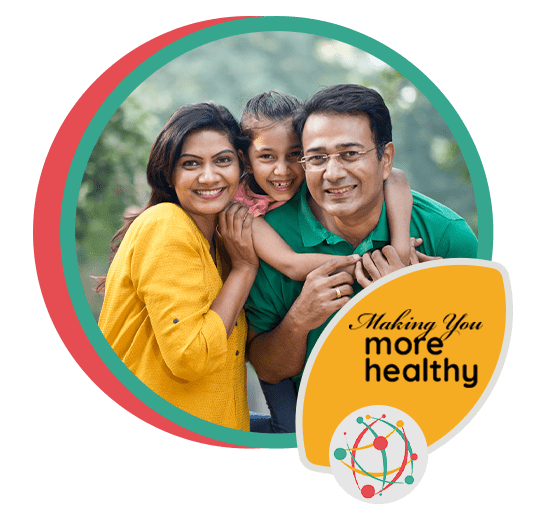 Vrovwen Biologics Pvt. Ltd. is completely devoted to its work and anticipates building long-lasting partnerships with its business partners and coworkers globally.
About the Company's Founder
"Mr. Satbir Singh Anand" is the CEO of Vrovwen Biologics, a leading pharmaceuticals company in India with decades of expertise and experience in the sector. Since its inception, he has aimed to provide quality-assured healthcare goods to help improve people's lives in society. His commitment to achieving this goal has enabled him to gain enormous respect from those who have worked with him or been associated with his company.
Exploring New Technologies to Improve Care Quality
We started in 2016 with a modest investment and a bold vision. Today, with research and development centers, manufacturing facilities, and a commercial presence across the globe, we serve several patients. We are guided at all times by our promise to care for our customers' health and well-being. To reach this goal, we have put money into research, are learning all the time, and have used technology to help us come up with high-quality, low-cost medicines to meet unmet patient needs.
Professional Team
Vrovwen Biologics has a team of dedicated research professionals that come from various backgrounds and disciplines. This highly trained team has expertise ranging from drug development and regulatory affairs to chemistry, biochemistry, and pharmacology. They are passionate about exploring new possibilities and pushing the boundaries of science to help develop innovative products for their customers.
Infrastructure
Infrastructure is the backbone of a successful economy and has always been an integral part of a healthy society. Our pharma exporting company in India has always been keenly focused on investing in and improving its infrastructure, as it provides us with the means to better serve our customers. We built and improved the high-tech modern plant so that it would meet all WHO and GMP regulations.
Quality Control/Assurance
Vrovwen Biologics Pvt. Ltd. is a leading provider of quality-assured (QA) products and quality control (QC) services. Quality Control is the part of the Quality Assurance System that deals with sampling, specifications, and testing within the organization, as well as documentation and release procedures that make sure the right tests are done and that materials and products aren't used or sold until their quality has been confirmed to be good.
Vrovwen Biologics Pvt. Ltd. is completely focused on making high-quality pharmaceuticals and Ayurvedic medicines. Our commitment to the quality of our WHO& GMP-certified products lets us give our patients all over the country the best-quality products.
All of our products are manufactured in compliance with stringent Good Manufacturing Practices (GMPs). This ensures that our patients acquire medications of the highest quality.
The World Health Organization has also granted certification to our organization (WHO). Our products conform to all government-mandated quality requirements.
We have a quality assurance staff that monitors the quality of our products at every stage of production.
Our Mission
Our goal is to come up with new, reliable, and cost-effective ways to make medicines for healthcare that improve patient outcomes, cut costs, and encourage everyone involved in the healthcare system to work together.
Our Vision
We want to be the most innovative and reliable pharmaceutical company in the world, changing healthcare and giving customers, doctors, and pharmacists treatments that change people's lives.
Our values
In order to help people live healthier lives with affordable and new medicines, we will create an environment that encourages innovation and learning while always striving for higher levels of excellence.
Our values
Advanced Manufacturing Facilities
Consumer-focused medicines
Premium-quality-driven products
Professional standards
Timely Delivery